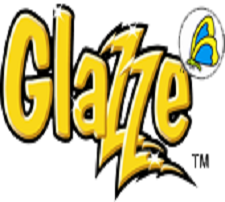 M M Industries is one of the leading manufacturers and distributors of Household cleaning Products as well as Household Cleaning products making & Packing  machines in India since 2002 by registred brand name "Glazze". The company is founded by and managed by Mr. Sunil Nand, having techno- commercial background. The CMD Mr. Sunil Nand is well experienced in the same field & has got international exposure of manufacturing & marketing of S.S Scrubbers and S.S. Scrubber making machines. He has launched the products with the difference to create a strong presence in the scrubber market all over the world. The machines delivered abroad are getting well acceptance and appreciated with repeat orders.
M.M.Industries' GLAZZE scrubbers are manufactured solely on fully automatic machines manufactured in-house, due to which consistency in the end product is achieved along with controlled parameter. Over all product performance is unparalleled.
Along the way, M M Industries has received many awards and recognition from State Govt.  as well as many Institution  & business group . Also CEO of our Company Mr. Sunil Nand has registered  five nos. of Patents during his research & Development of Products as well as machines.
We are pioneer in manufacturing of Steel Scrubber Making & its Packing machines in India & are today among the fastest running scrubber-making machines. We have established India's first two largest Scrubber making plants successfully.
In India, the company is present in all leading modern trade outlets and also distributed in the general trade/grocery stores via a network. Our Valued Customers are C.S.D. (Canteen Stores Dept.), Bigbazar, Heritage Foods, United India.
A MISSION BASED ON QUALITY
Our policy is to adhere quality standards in every aspect of manufacturing, i.e. right from raw material to machining.
Our policy is to offer useful household products for the customers that will deliver them total value for the money & convenience in applicability.
Our policy is to sell the brand & concept, not only product & commodity.Our scrubber machines has unique feature with excellent performance.
We work on work simplification and easy for supervision concept.We wish to promote goods on product reliability and long lasting consistent performance.
We strongly believe in higher productivity with least conversion cost.